History
History
Casa de Moneda,
Century-Old Experience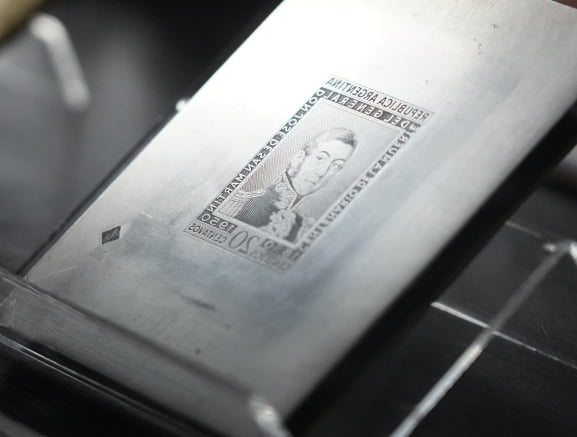 First Steps
1875
On September 29, "Casa de Moneda de la Nación" was created by Law No. 733.
1881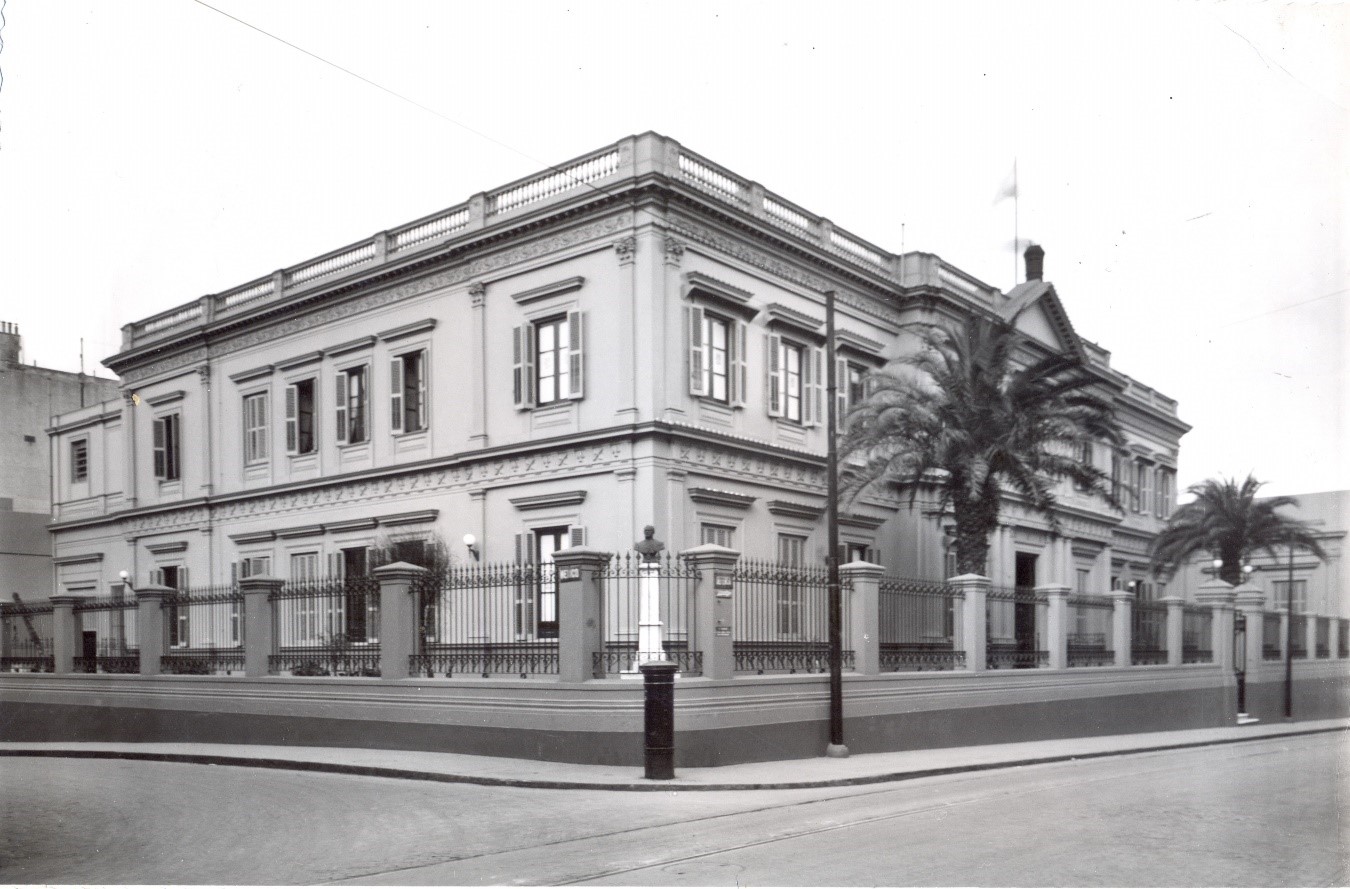 Engineer Eduardo Castilla inaugurated the first building of Casa de Moneda de la Nación, located on the corner of streets Mexico and Defensa, in the historical quarter of San Telmo.
1886
The minting of coins and medals was its primary activity, until the printing of postage and tax stamps was added to its product portfolio.
Building Sovereignity
1897
Casa de Moneda Argentina was entrusted with the printing of banknotes in circulation.
1899
The first line of banknotes called "Peso Moneda Nacional" was printed.
1908
Postage stamps were printed for the first time. They were provided to the Post Office, thus benefiting it from an economic and security perspective.
Growth and Expansion
1915
An annex building was inaugurated on Balcarce street, housing the workshops to print new tax instruments of several provinces, securities, cheques and other printed materials.
1927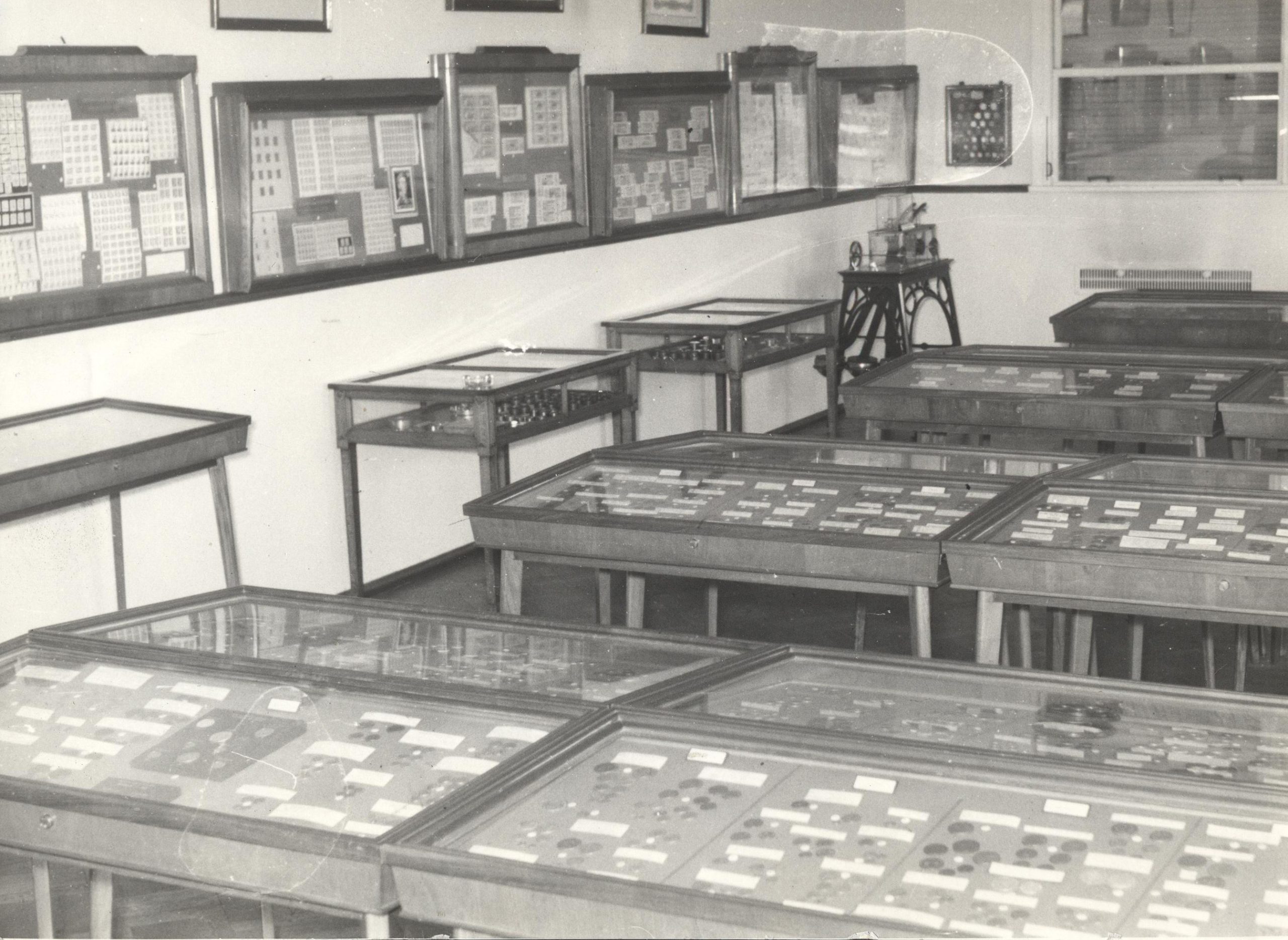 The Casa de Moneda Museum opened its doors to preserve and convey its history, and to show various printing techniques of the late 19th and early 20th centuries.
1942
Casa de Moneda incorporated in its workshops the first intaglio printing machines, and printed banknotes with steel engravings, made in England, on wet paper.
New Beginnings
1944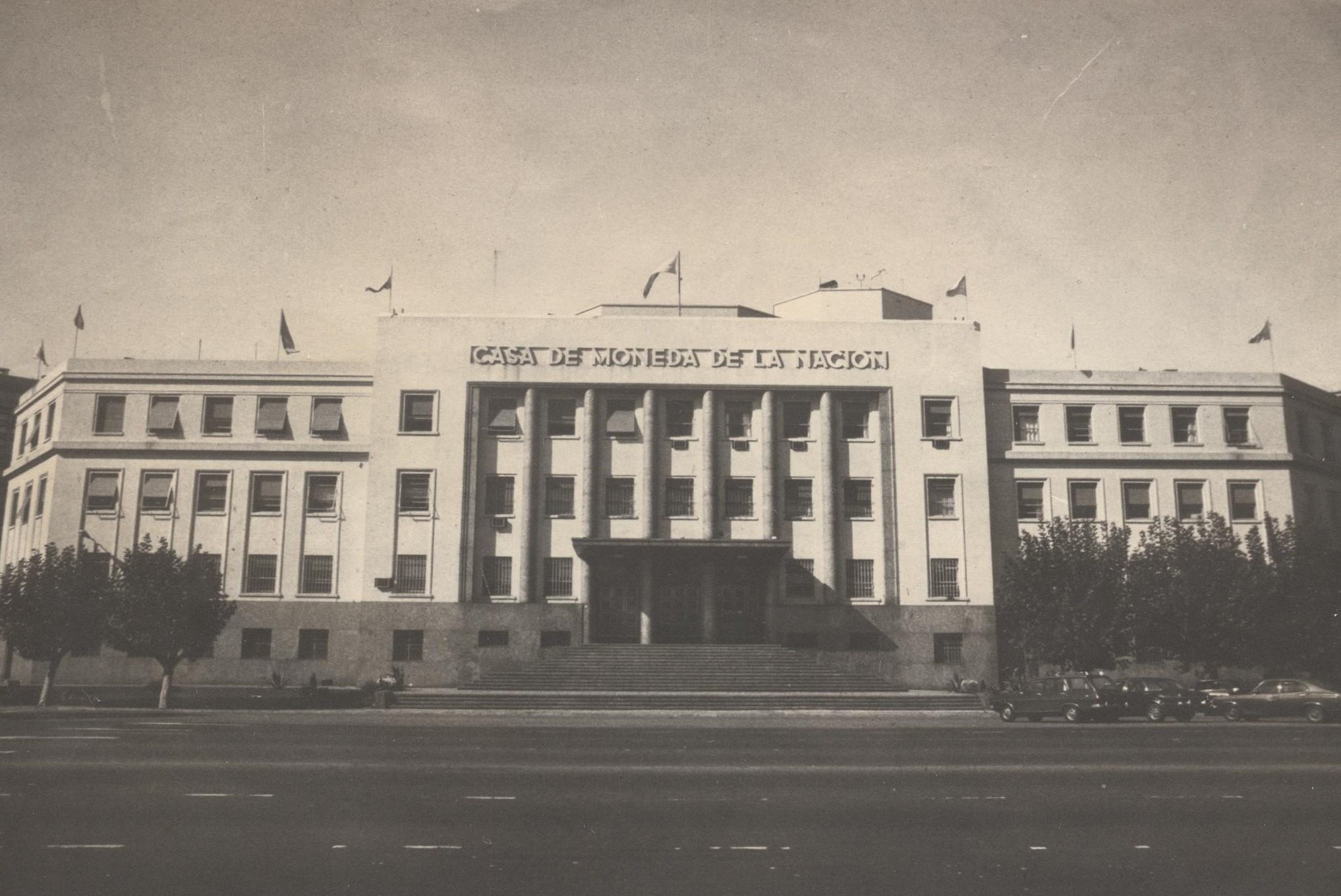 On December 27, in the quarter of Retiro, the current building of Casa de Moneda Argentina, whose architectural style followed the hygienist movement, was inaugurated.
1946
Casa de Moneda hired a group of European technicians and artists to teach and train the staff. Mario Baiardi, Pietro Nicastro, Volumnio Cerichelli and Renato Garrasi were some of the most outstanding instructors who conducted this task.
1948
In the framework of the First Five-Year Plan, the wet intaglio printing system was changed for the dry one, which made it possible to optimise drying times.
1949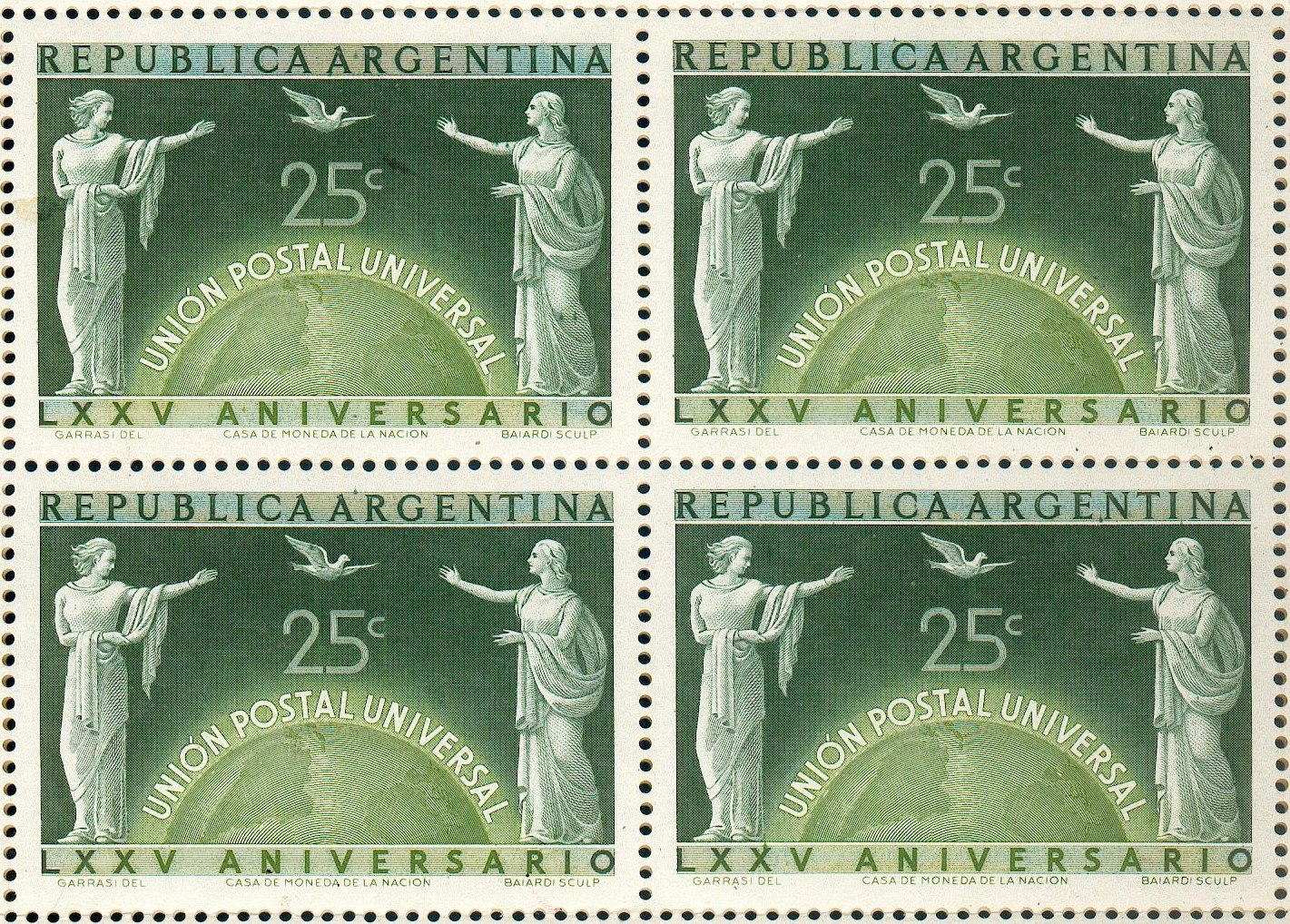 Casa de Moneda printed the first intaglio postage stamps.
Technical Evolution
1950
In commemoration of the 1949 Constitution, the 50-cent banknote was printed, the first one to be designed at Casa de Moneda. It stood out for its design and artistic and technical quality, opening up a new stage in the history of Casa de Moneda.
1952
Casa de Moneda completed the entire process for the first time, from the design to the printing stage, for the 1 peso banknote with copper plate engraving.
1968
The incorporation of the new GOEBEL machine increased production and achieved superb technical quality for the items of value by means of four-colour printing, cutting and perforation.
State-Owned Company
1977
Law No. 21.622 turned Casa de Moneda de la Nación into a State-owned Company, being legally authorised to develop industrial and commercial activities.
1978
The automatic banknote finishing CUT-PAK machine was put into operation, solving a series of manual tasks related to production, counting and packing.
1983
On June 1 the currency changed to Argentine Peso, and a new line of banknotes was made. Their design adopted the figure of General San Martín, in the ARS 1, 5 and 10 banknotes.
Cutting-Edge Technology
2003
The Data Capture and Digitalisation Centre was created to offer digitalisation services, and efficient and safe solutions to preserve various instruments.
2012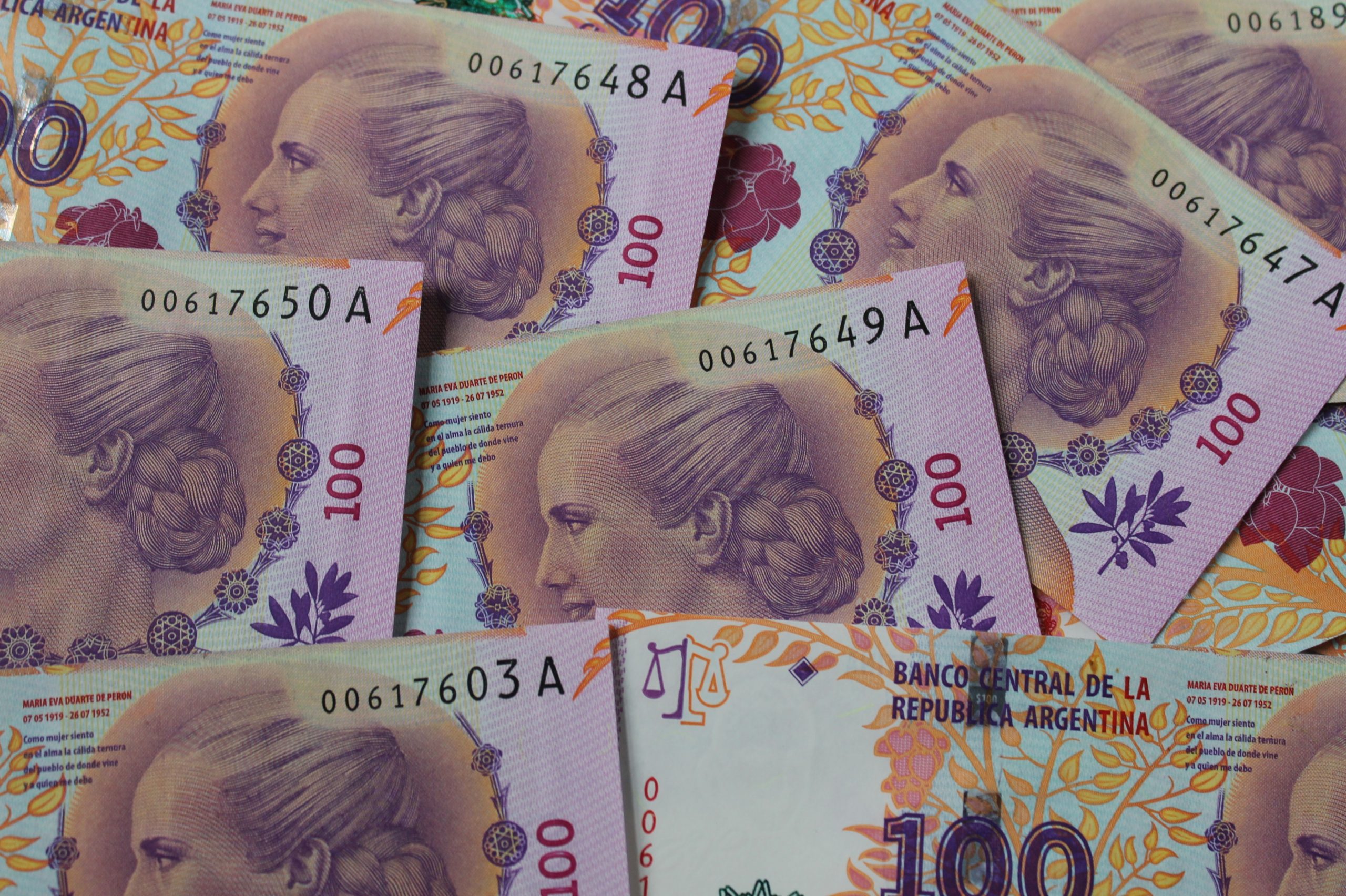 A new ARS100 banknote with Eva Perón's portrait was made, and a new electronic passport was produced with state-of-the-art equipment.
2012
Law No. 26.761 incorporated the Don Torcuato plant for banknote printing.
2013
A Variable Data Printing Centre was inaugurated, equipped with cutting-edge technology, allowing for black and white, and colour printing. A specific Research and Development area was implemented for new projects.
Renewal
2014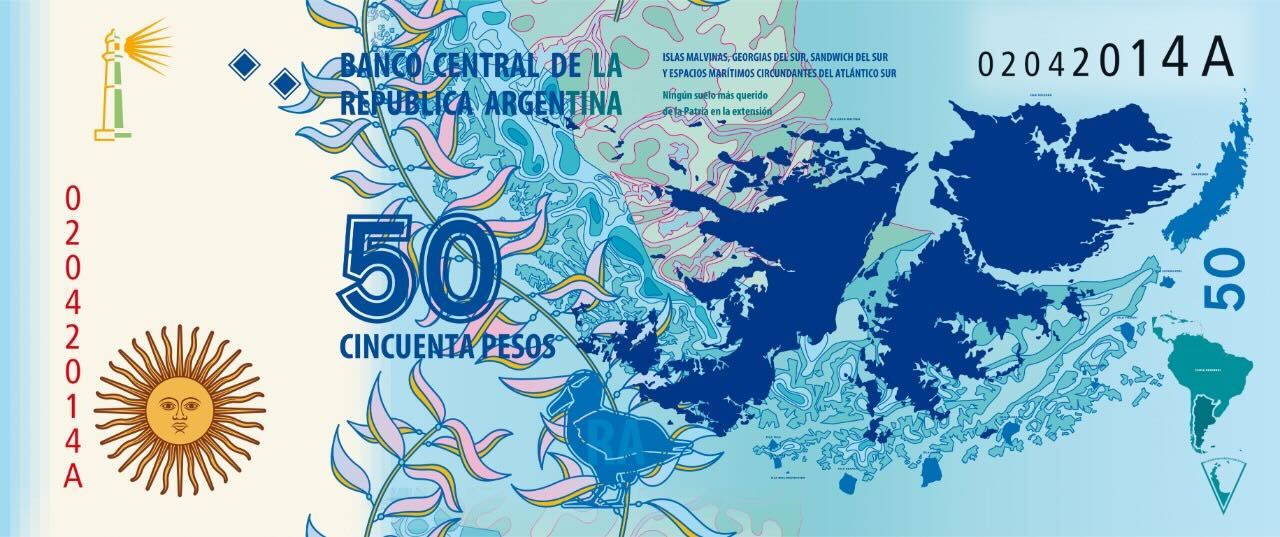 Casa de Moneda Argentina developed a new ARS 50 banknote, in tribute to the Malvinas Islands, and another, of ARS 10, with Manuel Belgrano's portrait.
2016
The new family of banknotes, "Argentinian native animals", was incorporated, starting with the ARS 500 and ARS 200 banknotes, depicting the jaguar and southern right whale, respectively, awarded in the 2015-2017 period.
2017
The new ARS 20 and 1000 banknotes, depicting the guanaco and hornero, respectively, and the coins "Trees from the Argentine Republic" started to circulate. The first coins were those of ARS 1 and 5, showing on the observe side the flowers of the jacaranda and arrayán (Luma apiculata) trees, respectively.
2018
The "Argentinean native animals" family was completed with the ARS 50 (condor) and 100 (taruca) banknotes. In addition, the coins of ARS 2 (palo borracho, Ceiba speciosa) and 10 (caldén, Prosopis caldenia) were minted, both with a golden hue.
Our Company in the Coming Future
2020
A Strategic Plan and an Investment and Modernisation Plan were developed at Casa de Moneda to optimise production systems, engage in the digital world and become a sustainable and competitive company.
2022
Casa de Moneda is moving forward as an important actor in the new digital world, changing its facilities, incorporating high technology equipment and offering new products and services.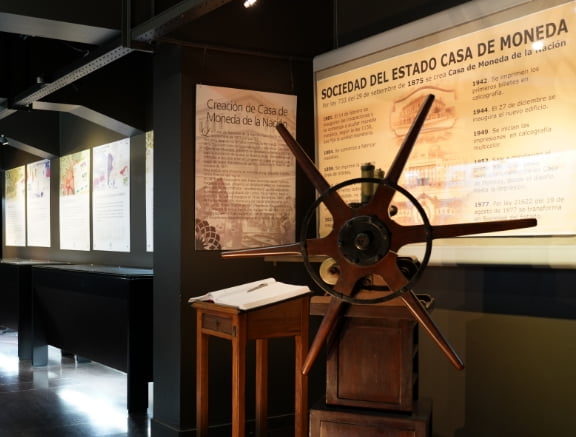 The Museum, a Window to the Present and Future
Since 1927, the Casa de Moneda Museum has been a space aimed at preserving and enhancing the value of the historical and cultural heritage created by our institution since its foundation. A tour through a significant numismatic and philatelic collection, machines, pieces of equipment and industrial tools will allow you to know the company's history and its role in the national tradition, economy and cultural development to better understand our present and look to the future.