Company
Company
Professionalism,
Experience and
Technological Innovation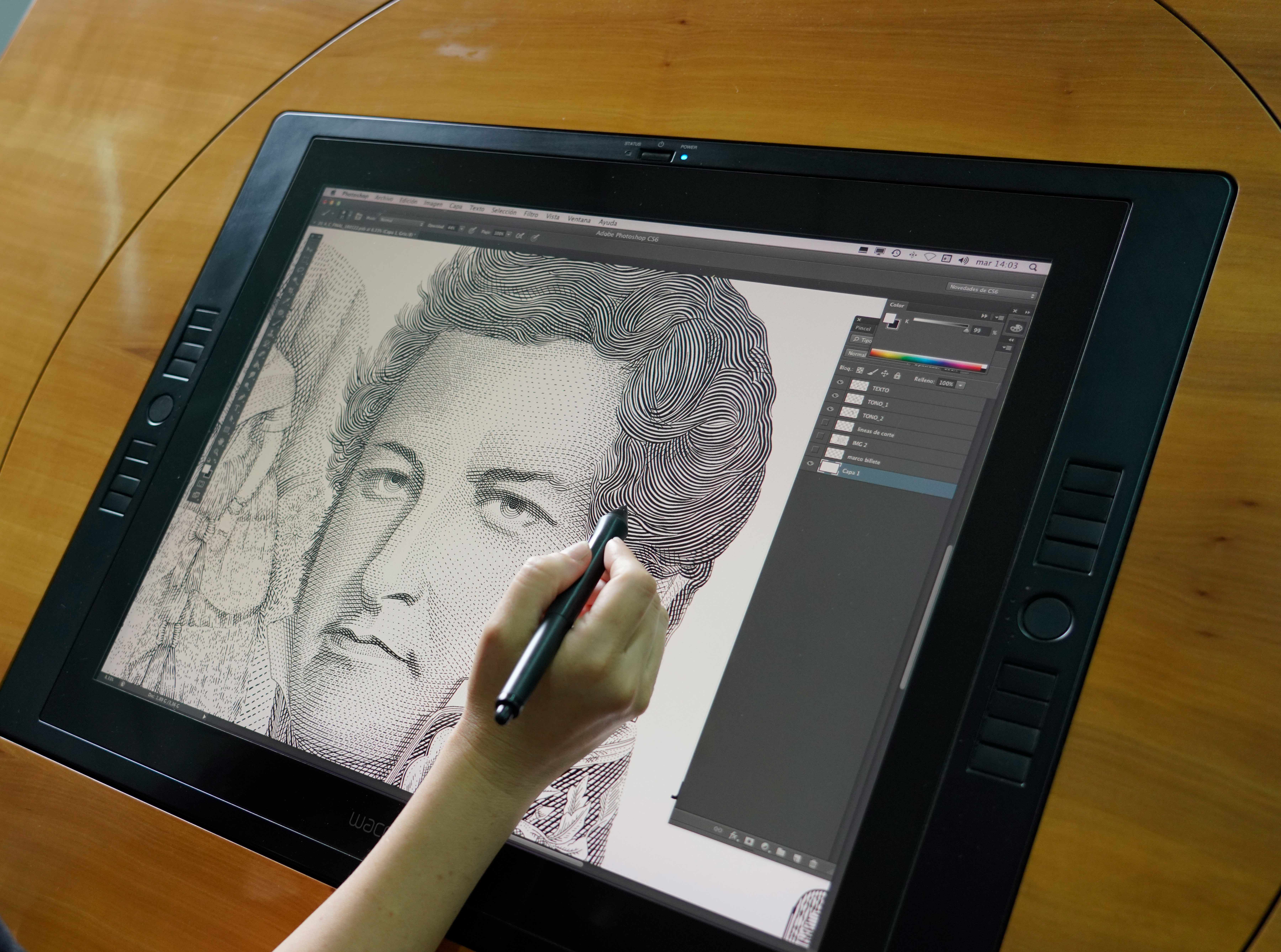 Creating high-security solutions since 1875
Our Purpose
Casa de Moneda Argentina is a public-owned industrial and commercial company, dependent on the Ministry of Economy of the Argentine Republic. Leader in the graphic industry, since 1875, we are an essential part of the economic history of our country, being responsible for the issuance and minting of the national monetary sign, postage stamps, fiscal stamps, among other security products.
We work every day to be a regional benchmark in the production of banknotes and coins, digital products and security documents in accordance with the most demanding international security standards. We want to be recognized for our creativity, innovation and cutting-edge technology in the production processes of all our products.
Considering our different activities as related processes contributes to the efficient management of our resources and to meeting the global objectives of our organization. We assume sustainability as a permanent framework. In this sense, we are proud to be part of the argentine network of the United Nations Global Compact.
Mission, vision, and values
MISSION
To offer products and services that meet international quality standards, generated through the application of strict security mechanisms, management control, order, transparency, and sustainability in our processes.
VISION
To be a leading company in the design and printing of security documents and provision of digital products and services, distinguished by security and quality in each of its processes through innovation, sustainability, and the use of new technologies.
VALUES
Ethics and integrity: We ensure that all our activities are carried out with respect, equity, honesty, and transparency, generating trust and credibility in our institution.
Professionalism: We promote responsibility, order, and efficiency in the performance of our activities, strengthening the capacities of our human resources to achieve excellence.
Quality: We encourage continuous improvement and innovation, focusing on meeting the needs of our customers, collaborators, and stakeholders, optimizing resources to develop competitively.
Sustainability: Our development as a company recognizes and works on the management of the social, environmental, and economic impacts of the production processes.
Security

Excellence in design quality and safekeeping of specific documents and security products.

Traceability

Cutting-edge tools and technologyto ensure that the performance, location and history of our products are monitored and tracked.

Creativity

Thorough artistic knowledgeof composition, graphic design and security applied to each product with state-of-the-art technological equipment.

Reliability

Management processes certified to national and international quality standards.

Innovation

We aim at continuous improvementto enhance the capacity and qualityof our company.

Sustainability

We recognise, measure and evaluate the impacts linked to our activities in the social, environmental and economic sphere.
Our Achievements
The certifications and awards given by the most demanding entities in the world position us side by side with the most important actors in the industry, which is both a source of pride and a great challenge encouraging us to keep on working to accomplish our purpose.
Awards and Recognitions
2023: Best Regional Banknote – High Security Printing Latinoamérica
2023: Silver Medal for Quality in Public Management at the 29th edition of the National Quality Award.
2022: State Quality Incentive Mention at the 28th edition of the National Quality Award.
2016/2017: LatiNum Award for the best Latin American banknote for the $200 banknote – "Southern Right Whale. National Natural Monument."
2016: Nexonum Award for the best banknote in the world for the $500 banknote – "Jaguar. National Natural Monument
2013: Award for design and excellence at the Latin American High Security Printing (HSP) Conference for the $100 banknote – "Eva Perón. A Moment Towards Eternity".
Quality Standards
ISO 37001:2017 – Anti-Bribery Management System
ISO 37301:2021 – Compliance Management System
ISO 9001:2015 – Quality Management Systems – (Scope: banknote, passport, license plate, unique vehicle ID and coins and medals).
ISO 14298:2021 – Management of Security Printing Processes – Central Bank Level – (Scope: bank note, passport and license plate).